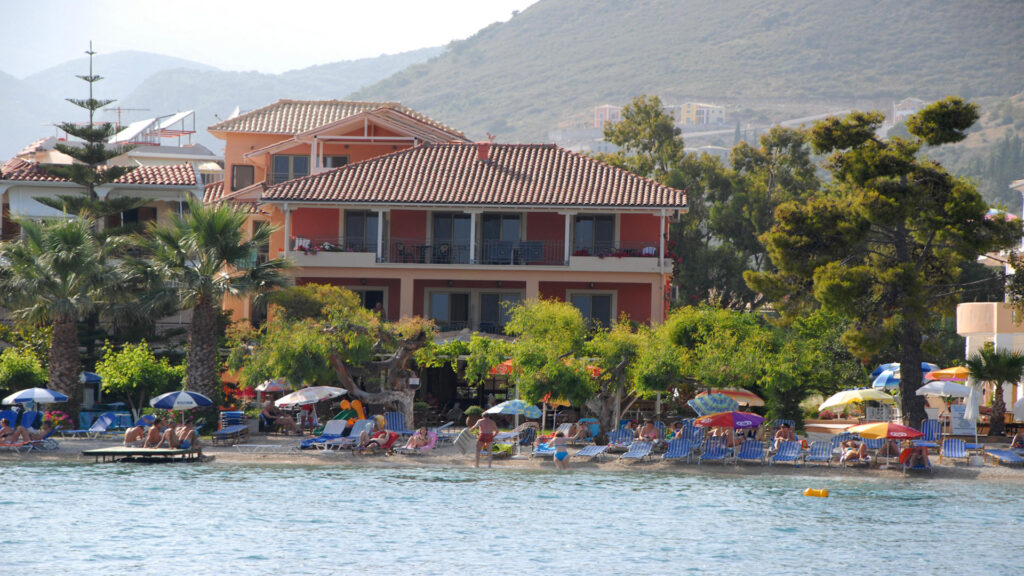 EVA BEACH Hotel is warmly welcoming you every day! The view to the Ionian sea and lush mountains, which you can admire from your balcony, is really stunning! Leave your self free. Relax and enjoy yourselves. Breathe in the smell of the flowers and feel the salty sea breeze. Your vacations have just started in our well-furnished rooms with en suite bathrooms, telephone, and balconies with a view to the sea.
Our hotel also provides Internet access and fax service. You will enjoy the sunset, the wine-arbor at our hotel bar with a drink, music while the night takes over and the moon makes its silver path over the seawater.
---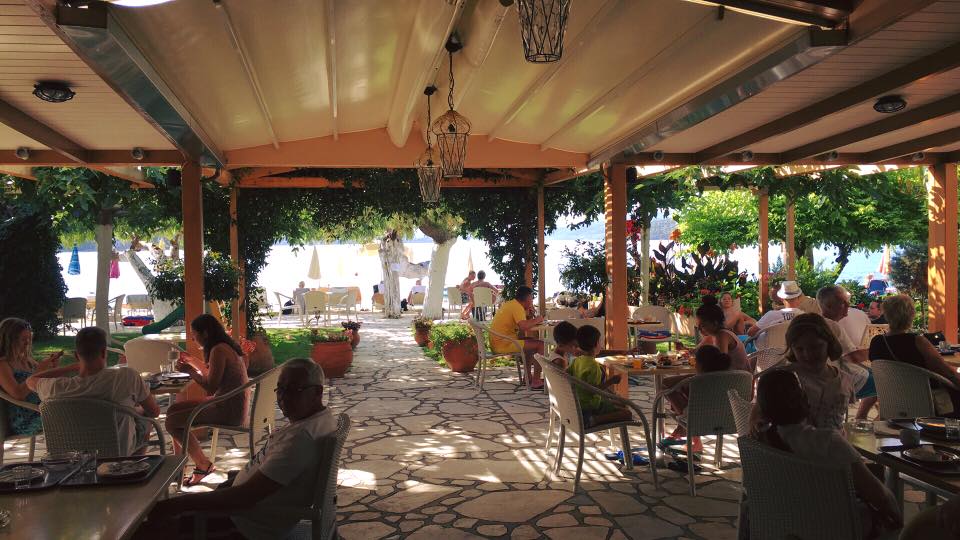 The amazing view of our hotel exists also from our restaurant – cafe bar. At our Restaurant – Cafe Bar you will take every morning your breakfast.
Operates 08:00am to 10:30am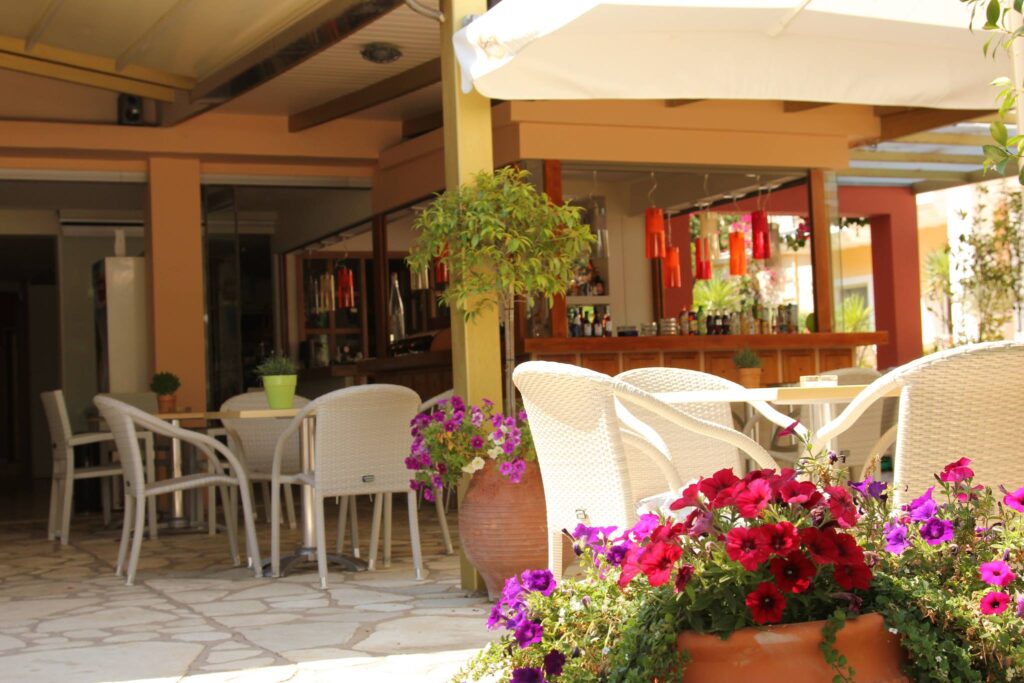 You will enjoy the sunset at our hotel restaurant – cafe bar with a romantic dinner or with an amazing cocktail. When the night will take over the moon will make its silver path over the seawater.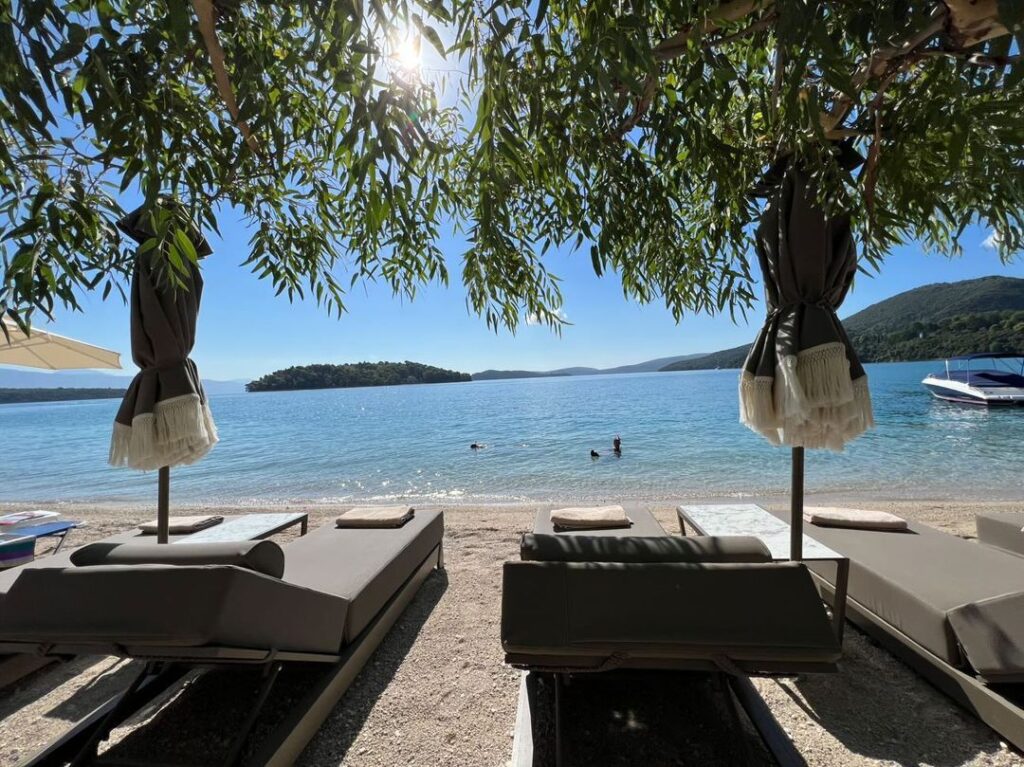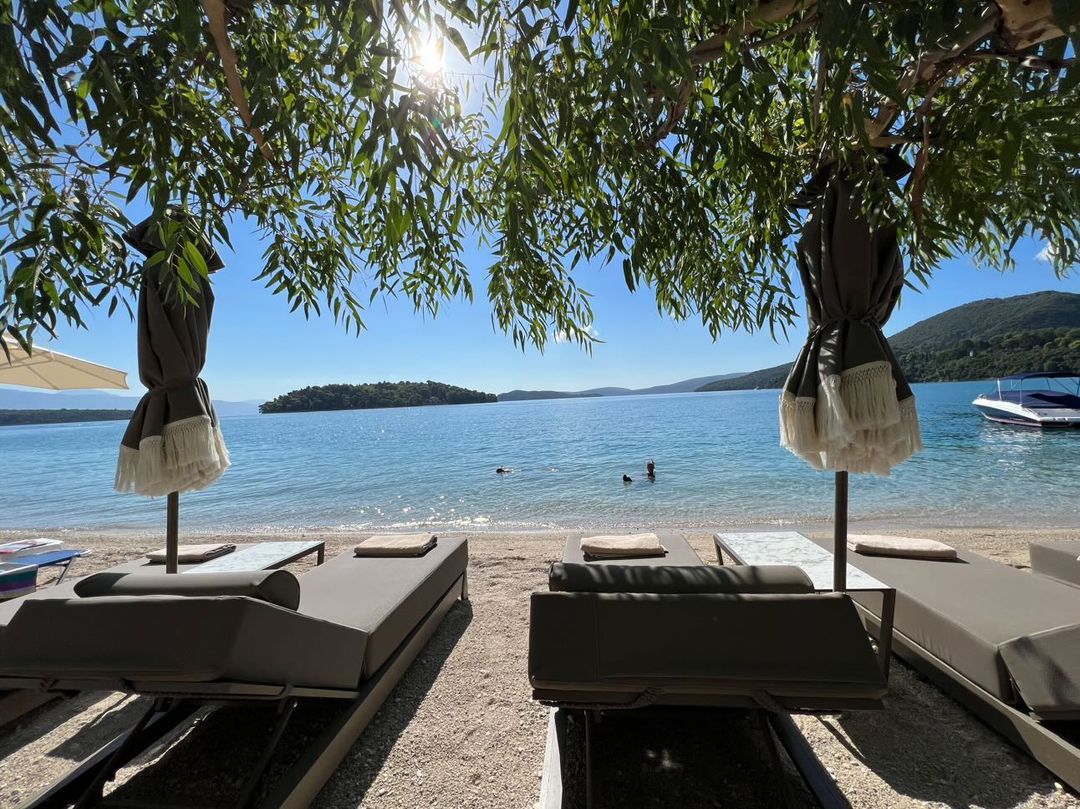 The hotel is located on the sea and you have the possibility to use the sunbeds on the beach and enjoy your bath, one step from your room!